Obit/Tribute | Gallery 1 | Gallery 2
JULIUS WECHTER
1935-1999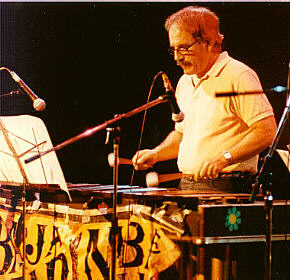 Photo courtesy Steve Sidoruk
For me, Julius Wechter was the epitomy of "good time music." I certainly had a

lot of fun growing up listening to those often zany recordings of the Baja Marimba Band. And yet beneath the bushy moustache and sombrero, and whoops and hollers, was the hard working and dedicated musician and composer that we all grew to admire since he first put his touch to Herb Alpert's "The Lonely Bull" single way back in 1962. We were very fortunate to have Julius visit us here at A&M Corner a couple of times in the summer of 1998, ironically, when I was on vacation in California. I feel especially touched that Julius would eventually find our little Corner here, and would get a lot of joy from seeing that there is still a lot of interest in his music by music lovers all over the world.
And as sad as we are that Julius left us, he did get the last laugh, and took the secret of the "album cover hombré," the identity of that infamous

Baja who would turn from the camera to take care of business while the rest of the band dutifully posed for their next album cover photo, with him. His good humor carried over into his music. For instance, I can't listen to a song like "For Animals Only" without getting a silly grin on my face, and still get that same giddy excitement when I hear "Riders in The Sky." On the flip side, Julius would pick up his mallets and give us a virtuoso workout on the order of "Sunrise, Sunset." To me, he and the Baja gang were A&M's equivalent of Spike Jones. Jones was a master at taking familiar songs and parodizing the heck out of them...and yet everyone in his band was a professional musician of the highest order. Just look at a few of the other Bajas: Dave Wells, who played in the Don Ellis Orchestra in just about any time signature you could imagine; Lee Katzman, a fine trumpet player; Bernie Fleischer, the ace woodwind man; Bud Coleman, author of many memorable A&M tunes...all joined together to poke outrageous fun a the very music they loved so much.
Thanks, Julius! We'll miss you dearly, but you've left behind some wonderful memories, and a lifetime of great music. This page is dedicated to Julius Wechter and all the "good time music" he left behind for us to enjoy. And to get the Full Baja, be sure to visit the Baja Marimba Discography elsewhere on this site.
Rudy, short-order cook and busboy of A&M Corner
---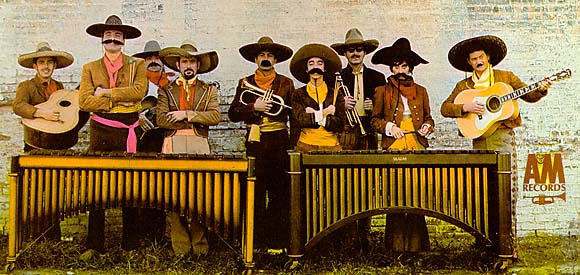 Even from Day One with his own A&M recording, Julius Wechter had a great sense of humor. And when you can't get together an entire band of Baja Marimbas...you improvise! Pictured here among the hombres are Jerry Moss (2nd from left), Julius (4th from left), and Herb Alpert (7th from left).
---
Obituary for Julius Wechter
Born May 10, 1935 - Died February 1, 1999
Written by David Wechter
Julius Wechter, songwriter, percussionist, and leader of the Baja Marimba Band, died of lung cancer on February 1st, in his home with his family at his side. He was 63.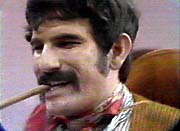 Wechter began his career playing vibes and percussion for the Martin Denny group in the late 1950's. He also wrote songs on several of Martin Denny's albums. In the early 60's, Wechter played percussion on movie soundtacks, TV shows, and recordings by artists such as The Beach Boys, Sonny and Cher, The Righteous Brothers and the many other "Wall of Sound" hits produced by Phil Spector.
In 1962, Wechter began a long association with Herb Alpert when he played marimba on "The Lonely Bull," the first hit record by The Tijuana Brass. He continued to play on all of the Tijuana Brass recordings and wrote a song on nearly every TJB album.
Wechter wrote the group's hit single "Spanish Flea," which became a standard recorded by over 60 artists. The song was used as a regular theme on The Dating Game and continues to be played on commercials, TV shows, and movie soundtracks such as Beverly Hills Cop II. On the night Wechter died, the song was heard on a new episode of The Simpsons.
In the mid-60's, Wechter formed his own instrumental group, The Baja Marimba Band, which recorded over a dozen albums for A&M Records and other labels. His compositions for the band included "Brasilia" and "Up Cherry Street." The group's combination of catchy music and slapstick humor made them a popular live act. Through the mid-70's, they appeared in concerts and Las Vegas showrooms, first as an opening act for such names as Jack Benny and The Smothers Brothers, and ultimately as headliners themselves.
The band made countless TV appearances on programs including The Ed Sullivan Show and Johnny Carson's The Tonight Show, and they had their own one-hour special.
Their highest honor was a personal appearance at the White House, at the request of President Lyndon Johnson.

In the 1980's, Wechter wrote special musical material for TV shows and scored the Disney feature film, Midnight Madness. He also collaborated with his lyricist wife, Cissy, on the musical comedy Growing Pains, which was produced at the Westwood Playhouse.
In recent years, he earned his Master's Degree in psychology and worked as an MFCC therapist intern. He served as Vice President of the Southern California Chapter of the Tourette's Syndrome Association and manned the charity's hotline.
He is survived by his wife Cissy, sons David and Jerry, and grandsons Max, Zach, and Daniel. In lieu of flowers, the family suggests contributions to the Tourette's Syndrome Association, 42-40 Bell Blvd., Bayside, NY, 11361-2820.
---
Julius Visits A&M Corner
I went on vacation to California in 1998 during the last week of August up through Labor Day. As luck would have it, two notable A&M musicians would visit while I was out...ironically, right in their own backyards! Carol Kaye stopped in to contribute quite a bit to our A&M Discussion Forum, and I think the majority of us were shellshocked when Julius Wechter paid us a visit. While I don't have room to post all of the questions posted to Julius, he summarized everything into one message and posted it on our Forum. His message is one that all of us will treasure for many years to come. -=Rudy=-
Posted By: Julius Wechter
Date: Thursday, 3 September 1998, at 3:59 a.m.
Dear Friends,
I was overwhelmed by the reaction to my note, and you're right, there was an onslaught of correspondence. I am totally amaazed by the loyalty and knowledge you all have about what was the highlight of my life. Before I begin, I have to tell you that I know nothing at all about computers, websites, dot coms (whatever they are) and so I'm counting on my trusted wife, Cissy, who most of you seem to know already, to transfer to whatever it is that will enable you to read this. We've been married 43 years, for your interest. There are so many questions and so many letters, that I couldn't possibly write each of you, so I will write a general letter and try to answer the most important questions and mention some of you who are frighteningly specific. So here goes...
First of all, thanks for being there.
Mike Blakesley...yes I did play marimba on the TJB albums and wrote original songs for them, and did arranging for Herb. You're giving away your age by talking about 8 track.
All of you seem to be interested in c.d's. I am too. There is a movement afoot to print them and Herb's too. Now that Polygram had purchased A & M and someone bought them, I agree that they certainly should be released. Let's hope.
Dennis Daniels...everyone seems to be asking about a man turned around on the album covers, I'm afraid I don't know what you mean.
Hey, Harry Neyhart...I'm honored to hear from you. Thanks for all the kind words. Hope to hear from you again.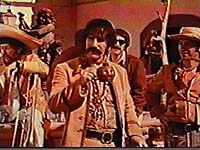 Bob Papp...yes the sound of the marimba and flute was carefully planned by myself and Herb. Sometimes, like on "Coming in the Back Door" we used the bass marimba, so tall that we had to stand on ladders to play it. Sometimes on ballads we used an alto flute for more depth and sensuality. New Deal is out of print now. It wasn't the regular BMB--it was more jazz and consisted of 2 marimbas, guitar, bass, drums and percussion. It was a complete departure from the old bmb and was never distributed or sold well. As for me, I went back to school and earned a master's degree in clinical psychology, and am at present, an mfcci intern, doing psychotherapy with private clients--a far cry from "Do you know the way to San Jose?"
Marteen Alfeen, in the cold North...It's wild for me to think of musicians like yourself playing my songs way up in Norway. Congratulations on all your composing accomplishments. I'd like to hear them. And yes, I did play marimba and percussion on all the TJB records. You guessed it--I was too busy travelling with the BMB to travel with the TJB.
Cissy is going to add a note which will include her favorite song, Steve Majetta, I (I hope it's one I wrote.)
Unfortunately there isn't any video available that I know of--you might try writing the stations--we did over 8 Tonight shows on NBC. Or maybe the Museum of Radio and Television in Beverly Hills.
Jazzbill (love the name) ...you're right. Many of the same musicians were on both the same BMB and TJB. We used all the best studio musicians in town at the time, and changed personnel when we went out on the road. Herb did not play trumpet on the BMB albums except for his beautiful rendition of "Las Mananitas" which he loved so much he took for his own album as well.
Richard Derrick...My mother was raised in Torrance. Murray Roman was a friend of ours, and opened our shows many times. His album, of course, is a classic. I have it, but thanks anyway for the offer to dub it. It's a very funny story.
Steve Sidoruk...Good to be in touch again. Hope to see you when you're out here. Thanks for all you are doing for this project.
Bill Gowdy...you flatter me with all your kind words. I'll try to answer your questions. I have no idea who the guy with his back to the camera is. You people keep asking and it is really puzzling to me. Sorry I can't help. Bernie F. is a big insurance tycoon today, Dave Wells still playing trombone for a living, Curry Tjader is in Phoenix, Frank DeVito still plays drums and lives at the beach. He also has a very successful drum parts factory. My son David just appeared at the annual showing of "Gravity" in Ohio. It has become a cult film, like "Little Shop of Horrors." There is a website so I believe you can find it, or you can reach him at [email protected].
Wendell Johnson...Answers to your questions. #1 Bernie Fleischer was a very talented flightest. #2 Bill Dana actually wrote the jokes for our first show. #3 No little man with his back turned away from the camera. (see above.)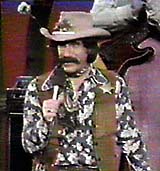 James Brent...You weren't strange for collecting BMB and TJB in school--you were our kind of guy. Thanks for the support. There seems to be a lot of interest in releasing c.d.'s of bmb and tjb, long overdue. You mention Steve Shaw's article in "Cool and Strange Music" recently. I've known Steve for a long time, too, and his knowledge and interest just might be one of the kinds of things that will convince the record people that there is a whole generation out there who might go for our music. Let's hope.
Mike White...I see lots of the guys from the old band, but have absolutely lost touch with many of them. Lou Pagani and Tani Kalish have disappeared. By now you know that, yes, I did play marimba on all the TJB albums. LP Jim thanks for all the kind words. I know you've got some great theatres, but it's just not in the cards for the BMB to get back together. I agree with you that it sure would be fun. Say hi to Steve Shaw for me.
Well, that was a feat. Lots of fun though. To know you're out there is very exciting, and to think it's been 34 years........more soon.
Julius Wechter
P.S. Just a few words, from me, Cissy, to thank you for your letters and answer a question or two. We have 2 sons, David and Jerry. We lived on the road, first with the Martin Denny Group while they were small, and when David reached school age we settled down in L.A. and I only travelled when they were out of school.
About my favorite song (and of course it will be one of my husband's) it's a little complicated. "Spanish Flea" made us kind of famous--I wrote the lyrics and of the over 60 recordings, from mantovani to Billy May, about 8 were with lyrics, including Theresa Brewer, Frankie Randall and the Modernaires. "Las Flores" made me cry, especially Tommy Tedesco's guitar solo. Our dear friend, Tommy, died just this year. What a loss to the music world and to everyone who knew him. "Up Cherry Street" made me smile. Herb's recording of "Warm" which became an album title, was actually first recorded by Julius. I've written lyrics to it, as yet, unpublished, but it is one of my favorite of our songs. More later.
Cissy Wechter
And in a later post in October:
Hi, it's Julius again, answering a few of your questions.

Yes, Curry and Cal Tjader were brothers. I was a big fan of Cal's and in fact he recorded my song "Fresh Air."

It was me, not Lou Pagani, who played marimba on all the TJB albums. Lou played only piano.

Pete Jolly did play piano on most of the records, after Leon Russell did the first few. Pete played on lots of A & M records during the 60's. He's still working here in L.A..

Dear Martin, I started playing piano when I was 6, then on the drums and mallets, in Los Angeles. My first big break was with Martin Denny in 1957, and in 1962 I recorded "The Lonely Bull" with Herb and went on from there. (Note from Cissy-- he also played as a studio musician on so many of the hits of the 60's--from The Righteous Brothers to Sonny & Cher and The Beach Boys.)

Nice being in touch with you all. More later.

P.S. To Jeff Kauffman--my best friend, Dave Frischberg, also plays jazz piano up in Portland. I wonder if you know each other.
A&M Corner Remembers Julius Wechter

From Steve Shaw: It is with great regret that I must tell you all that legendary marimbaist Julius Wechter passed away on [February 1st], 1999, after a long battle with cancer. He had been fighting the disease for some time, and at times appeared to be in remission. Sadly, it has now claimed his life.

Although he was no longer in the music business, and only played music for fun, he was very pleased by the attention that his music received here on the A&M discussion board, and elsewhere. He was surprised and happy that so many fans remembered his work, and flattered that it had been discovered by a new generation of fans. He also enjoyed the times he was able to contribute to the discussion board, and participate in on-line chat. He would have liked to do more of this, but circumstances prevented it. (I'm sure you understand.) I want to thank everyone who wrote e-mail to him, or asked him questions. It really made him feel good.

Whwn I last spoke with him about a month ago, he was still in good spirits. It seems he never lost his sense of humor. In fact, he was still able to see patients, although on a limited basis. (For anyone who may not know, his latest career was as a marriage and family councellor.)

We have truly lost a music legend, as well as a very nice man.
From "Capt. Bacardi" (Bill Bernardi): This is truly a sad day. I'm thankful that he he popped in on this board a couple of times. My deepest sympathies to the Wechter family. Our thoughts and prayers are with you!
From Wendell Johnson: Please give my condolences to the Wechter family. Julius Wechter was a great musician. He has given a lot of happy musical moments to all of us here at the A&M Corner who love Baja Marimba Band, Tijuana Brass and other A&M recordings that he played on.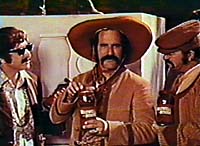 From Harry Neyhart: Please express my condolences to the Wechter family. Julius will truly be missed, but thankfully we have his recordings with both the Tijuana Brass and the Baja Marimba Band which will live on, as well as his wonderful compositions.

It was an honor to have him converse with us here on the Board, and we'll all remember him fondly. ....Thanks, Julius...
From Jon Skinner: One of my favorite songs from childhood is "Summer Samba" from the BMB album FOUL PLAY. Years ago, the evening of my senior prom, we double-dated with another couple to attend a Brasil '88 program that was opened by the Baja Marimba Band. It was a magical evening; one I will not soon forget. My sympathy and prayers go out to the Wechter family at this time. We'll miss you, Julius. Your music is an inspiration. Your humanitarian efforts are to be admired as well.

...and some more remembrances...

During a Brasil '88 concert, opened by Julius and the Baja Marimba Band, there were a ton of flies on stage while they were performing. Quipped Julius between songs,"Some of you may think these flies are here for atmosphere..." Then in a light-hearted manner he said, "If I've told Sergio's girls once, I've told them a million times: Lighter on the perfume!!!"

The entire evening consisted of Julius and Sergio sharing good natured jabs at one another. At one point, Sergio mentioned that it was good to be with Julius and the Band again. "After all" said Sergio, "We're from the same old barn... A&M, that is!"

My date from that evening, a good friend today, shared these memories with me when I called to tell her about the loss of Julius Wechter. We had a wonderful time that evening: dinner, the show, then the prom... these are the kind of memories that made A&M so special.
From Steve Maietta: This is terrible news. Whenever a piece of the music dies, so a piece of ourselves goes with it. I felt the same when Sinatra passed on---you mourn for a time, and then you go back to the music, and rejoice for what these great men have left us. My condolences to the family.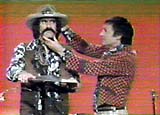 From Bill Gowdy: This is truly sad news. While most of us are fortunate to have his music or -- in my case -- to have been inspired by his music, his passing will truly leave an empty space in our hearts.

I have but the deepest gratitude for this musical genius and my heartfelt sympathies to Cissy, David and the rest of the Wechter family...
From James Brent: How fortunate we were to have him correspond on the Corner while we had the chance. His music is truly an important part of the "sound track" of my childhood. How do we honor this musical genius? By not resting until the entire BMB catalog, non-LP tracks as well, are issued on CD for future generations to discover and appreciate.
From Randy Kosht (A&Mania): A great loss indeed. Favorite Baja memories? Discovering "The Nicest Things Happen" on sheet music years before Herb and the TJB recorded it; the first album we bought after moving to California was "Rides Again" with its definitive arrangement of "Walk On By;" including a couple of Baja songs on the tape for our wedding reception; and of course, seeing the re-grouped Baja Marimbas in Santa Monica some years back. He was a joy to watch and hear.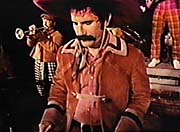 From "Stolf": i find it difficult to express how i felt but all of you felt it too i'm sure...to be able to return to julius some of the joy his music brings us...i think perhaps all of us sometimes fail to realize the positive effect we have in others' lives...i'm so very very glad we were able to connect with julius...

the oldies station i work for doesn't get into "MOR"...but i did give listeners the news yesterday and play...from rides again...the woody woodpecker song...odd choice?...it's such a fun tune...plus i'd forgotten the angel voices at the beginning...

so up at the pearly gates, st. peter goes: "so julius...who WAS that guy whizzin' on your LP covers?"... julius: "what guy?"....
From Robert Pelletier: I don't know all the words in english that I should use but I would like to offer my sympathies to the Wechter family. My most memorable moment in front of a computer was this sunday evening, august 28, when I saw the name "Julius Wechter" on the message board! I went nuts for a few days...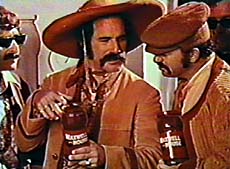 From Mike Blakesely: While getting ready for work this morning, I had my CD-player on my usual "A&M Random Play Rotation." After a couple of Bacharach tunes, a Sergio Mendes and a Paul Williams, the first TJB to come up was "Memories of Madrid" which of course made me think of Julius Wechter and all the great music he's made. I think many people just don't realize how much of a foundation he provided to nearly all the TJB music. He was almost as important to the TJB "sound" as Herb, IMO. (I always wondered if Julius didn't get cover credit because he didn't want it, or did Herb just not give it to him because he wasn't a member of the touring group?)

A great loss, made greater by the fact that he checked into the board and answered our questions. I never met the man, but I feel as if I've lost a friend.
From Robert Kirkpatrick: It was truly a Blue Sunday when we lost your dad, but the legacy he leaves proves that sometimes The Nicest Things Happen. Someday I would like to see an album entitled, The Julius Wechter songbook, perhaps done by Herb or various artists, whether done with new arrangements or a compilation of existing recordings. Everyone knows Spanish Flea, of course, but there are other masterpieces, particularly in the TJB repertory that cry out for greater recognition. The wonderful legacy of the BMB and his marimba and percussion contributions to TJB (integral to the Alpert sound) have been mentioned by others; I second everything that's been said on that account and about the joy of having him visit the corner. But I think we're all equally greatful for his legacy as a composer. There's something about a Wechter melody -- the words "Rube Goldberg construction" (in the most positive sense) comes to mind: unpredictable at first, but ultimately infectious and delightful. "Delightful" is also a word that comes to mind! My heartfelt condolences to you and your family.
From Dave Twogood: I am saddened to hear about Julius Wechter...His music was a great joy to me, in the same way that the other Corner cohorts have already paid tribute...

I have alerted Underground Fire also, since Julius played a part in The Ventures' careers, too. He and Cissy wrote "Moon Child" for 1964's ground-breaking (the) VENTURES IN SPACE album, and Julius was a session musician for many of their records, too.

Julius was a great musician, with an obvious sense of humor (caprices being one of my favorite musical forms), and he will be missed. I'm glad I got to see him & the BMB live. It's a show I still remember...
From Mike White: To the Wechter family, I too would like to extend my deepest sympathy at the passing of a true legend in my mind. Like Herb Alpert,Julius had that knack for taking a tune and making it an enjoyable, rollicking good time. That is why I always liked the music, it wasn't a putdown or a political statement, it told you to sit back, relax and enjoy yourself. You never had to sit and analize the song and see if there were any hidden message,you let the beat of the record tell you everything you needed to know. It was and still is feel good music and that is good enough for me. The songs provided happiness when at times there wasn't much of that going around. Too that, I am eternally grateful. May God be with you.
My eternal thanks to Steve Sidoruk, who
provided the video captures for this Tribute.